St Dogmaels Memorial Hall
Run by the Community, for the Community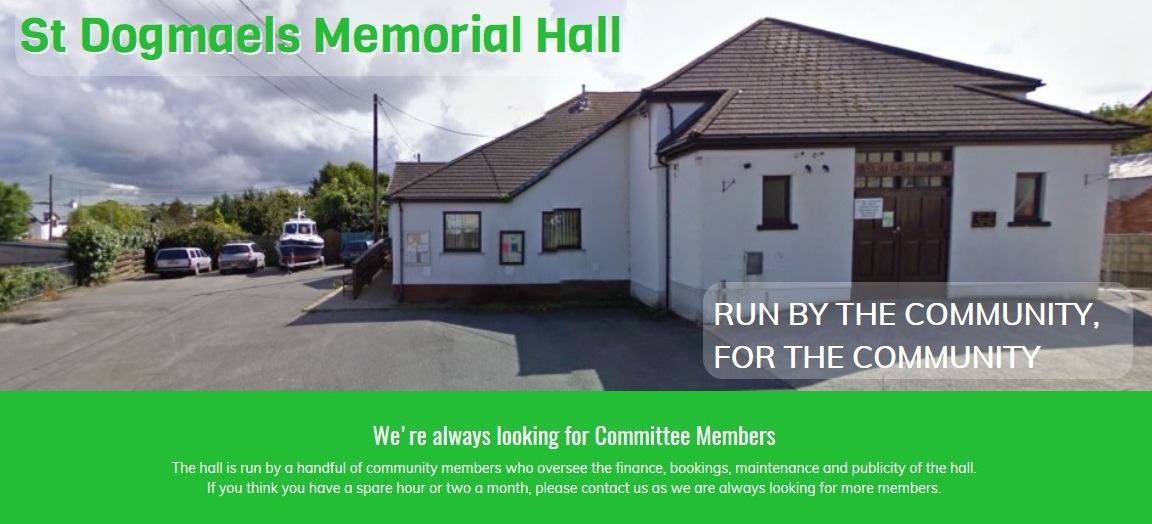 Set in the North of Pembrokeshire, St Dogmaels is a vibrant and lively village with the Memorial Hall at its heart.
St Dogmaels Memorial Hall is a large building with car parking to the front and rear and excellent flat access to the main entrance and a ramp to the side entrance. It consists of one large hall with stage, two meeting rooms and a recently fully refurbished kitchen with hatched access to the main hall. Suitable for a range of activities including indoor sports there are separate gender showers and toilets, plus one for disabled use.
In the main hall there is a good size stage with curtains, access both sides and a side room suitable for changing in. Fully equipped with spotlights on and off stage with controller and a professional sound system with mixer for concerts. There is a ceiling mounted professional projector plus a removable white screen.
The two meeting rooms are a good size, one of which has recently been refurbished and has a white wall suitable to use with a portable projector.
The kitchen has recently had a full refurbishment with new cabinets, gas range cooker, tall larder fridge, professional dishwasher and microwave, it also boasts a plumbed electric water boiler for ease when making teas and coffees for events.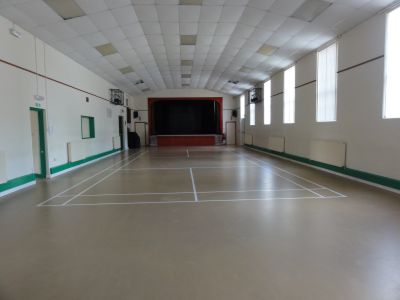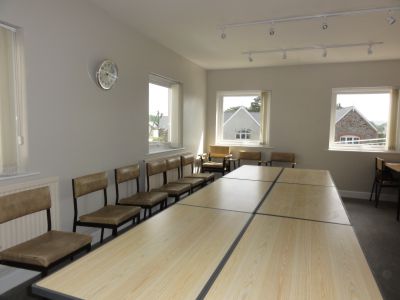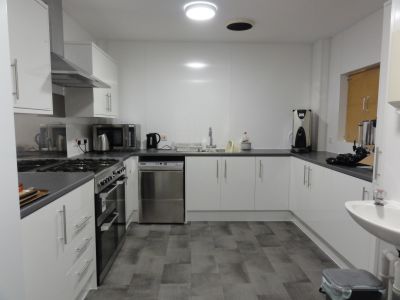 The Hall is multifunctional and can be used for meetings, sports, concerts, children's parties, weddings, afternoon teas and many more things.